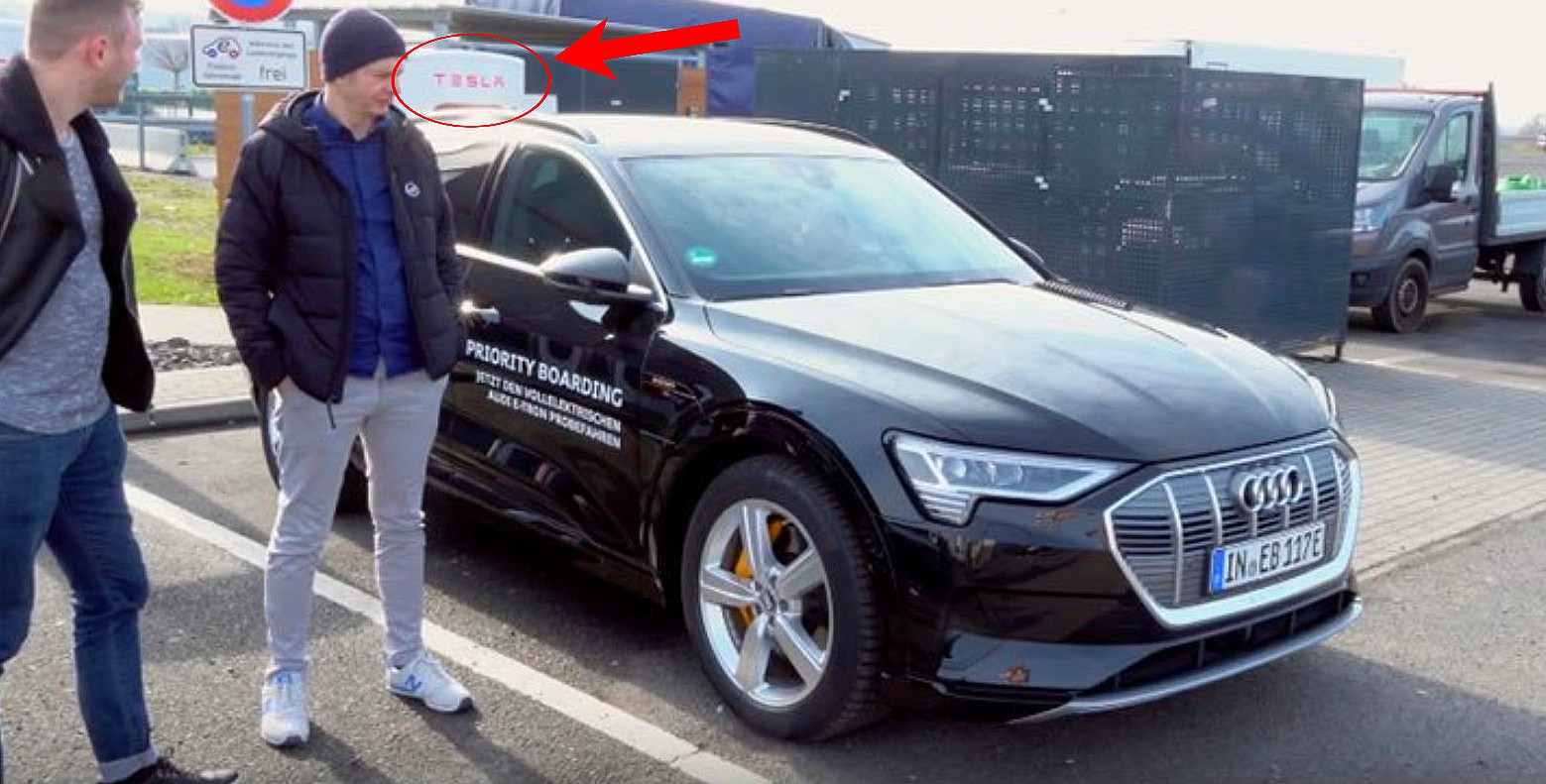 It appears that Audi is putting the pedal to the metal with its efforts at promoting its first all-electric SUV, the e-tron. One of these initiatives, which has been shared online, is notably bold, with the German carmaker bringing the e-tron over to Supercharger stations in what appears to be an attempt at persuading Tesla owners to shift to the 204-mile, five-seater SUV.
Apart from occupying Tesla Superchargers, reports from the electric car community in Germany have also noted that Audi has been calling Tesla owners and former Audi drivers to offer them an extended test drive with the e-tron for two days including 1,000 km (620 miles). What is rather interesting is that customers who accept Audi's offer are reportedly asked if they would be willing to give comments about their experience in the all-electric vehicle. Audi is reportedly also asking if they could send over a photographer to document the test drive as well.
In a way, it is unfortunate to see Audi adopt such tactics to promote the e-tron to potential customers. Being an all-electric car, after all, Audi's goal with the SUV must be to reduce the number of gas and diesel-powered vehicles on the road. The company would not be able to do this if it just focuses its efforts at Tesla drivers, who are already driving all-electric cars. That simply misses the whole point of the EV transition.